Kurume Bird Center
: Fukuoka-ken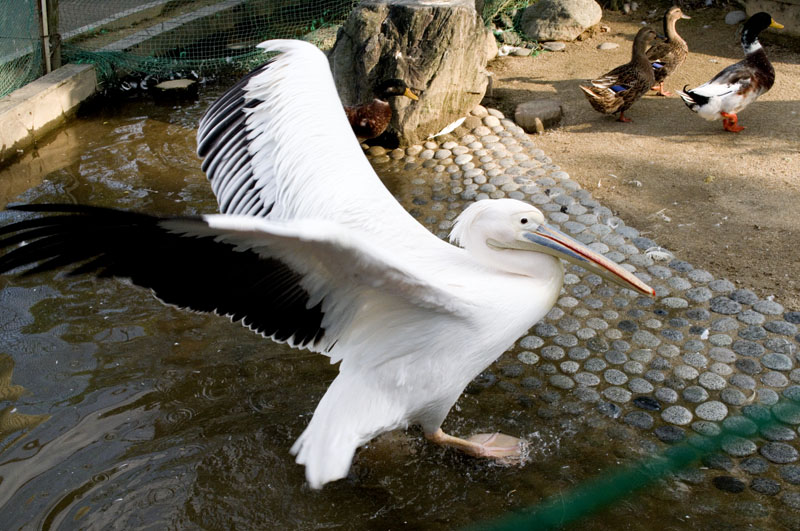 Established in 1954, Kurume Bird Center is essentially a zoo for birds, housing more than 400 birds representing more than 80 different species. At the heart of the zoo is a large walk-in aviary with a central pond, home to a big flock of flamingos, pelicans, geese, ducks and other waterbirds that you can get up close to and feed. Another highlight is the colorful pride of several dozen peafowl, which have been designated a Special National Treasure.

Other enclosures house cranes, African penguins, Japanese chickens, blue-winged kookaburras, kites, hawks, owls, emus and ostriches. There are also numerous random mammals, including rabbits and guinea pigs that you can pick up and pet in the small petting-zoo area. At one end of the park there's a small, old-fashioned amusement-park area with a ferris wheel, merry-go-round, train locomotive and other attractions.
Kurume Bird Center
0942-33-2895
Fukuoka-ken / Animal park
Open 9am-5pm. Closed 2nd Monday of the month.
250 yen admission
Average visit time: 20-40 minutes
Kurume-shi, Fukuoka-ken, Higashi-Kushiharamachi 1667, inside Chuo Koen.
15-minute walk from Nishitetsu Kurume Station