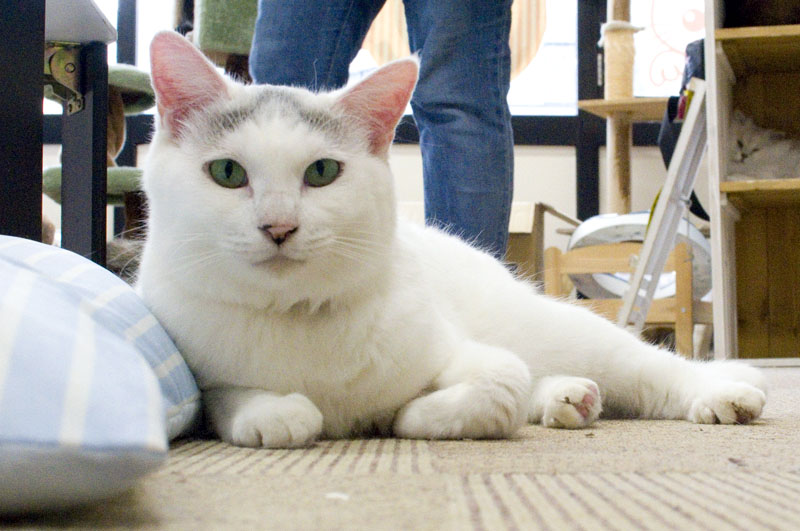 This is a very relaxed, laid-back spot to relax with cats for an hour. There are plenty of toys to entice the cats with, and if their attention wanders you can bribe them with cat treats (Y200 for a small container of kibble). Help yourself to free coffee and soft drinks, and peruse the collection of cat-themed manga and magazines.

Most seating here is on cushions or beat-up mini-sofas on the floor, although there are a couple of normal, human-scale chairs as well. The playroom is fairly spacious, with photos of cats everywhere, and quiet jazz playing in the background. The friendly staff are proactive in playing with the cats and keeping them entertained.

Although with 19 cats Ai Kyatto isn't quite as populous as the nearby Tenshi no Koneko Neko, somehow it seems livelier and more active.
Sendai / Cat cafe
Open 11am-10pm (Sat 10-10, Sun 10-9) daily.
Cover charge Y1250 for one hour, Y200 for each additional 15 minutes. Senior discount (over 60 years old): Y1600 all day.
Average visit time: 60 minutes
Aoba-ku, Sendai, Miyagi-ken, Chuo 2-11-30, YS Bldg 5F.