Yatsugatake Alpaca Bokujo
: Nagano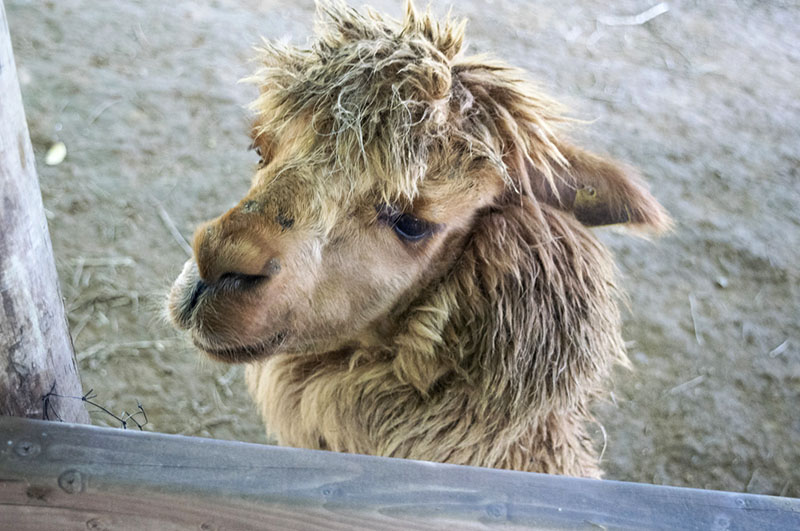 You might think you've wandered into the Peruvian Andes when you stumble across the Alpaca Farm in Fujimi, Nagano. Panpipe music fills the air as a delighted family takes a cute alpaca for a walk, while other visitors pose in ponchos for photographs. At the entrance, the friendly manager tries hard not to take any money, recommending us to walk around the farm and pet the alpacas free of charge. We insist on entering the Wakuwaku Hiroba (Exciting Plaza) and she reluctantly takes our 300 yen each.

On our way to the plaza, we walk up a small hill and stop to pet alpacas resting in paddocks on both sides. A handsome black-wool alpaca called Kenta decides to lie down as we pass by, and folds his front legs under him neatly like an aficionado sitting in seiza style at a tea ceremony.

In the Exciting Plaza, we spend a few minutes with some lazy rabbits (it was a hot summer day and all the rabbits had luxurious fur coats of Angora wool). At the alpaca paddock, a family of three alpacas had just been fed fresh grass. The ninety-year-old founder told us the place had been running for nine years now, and received 20,000 visitors in 2014. The adult alpacas had all been shorn, leaving them a bit raggedy and misshapen, but the young crias (baby alpaca) sported thick shaggy coats making them look like giant plush toys.

There is a cafe selling soft drinks and ice cream, and a gift shop selling clothes and accessories woven from alpaca wool, as well as alpaca plush toys.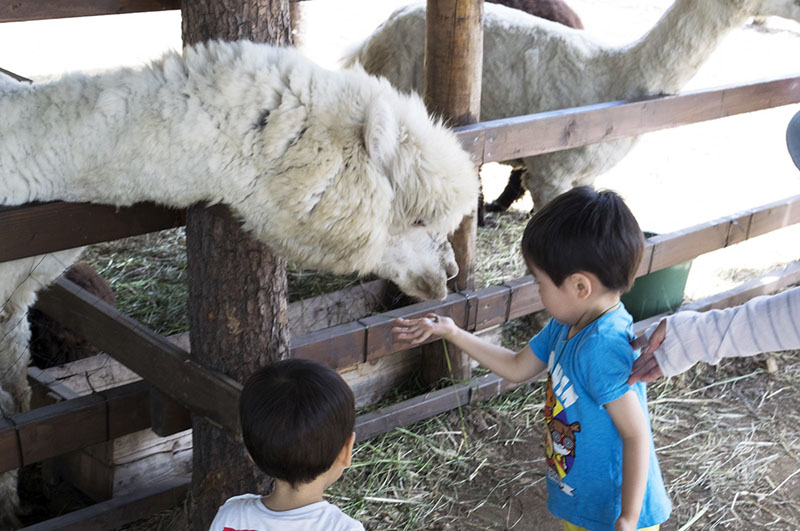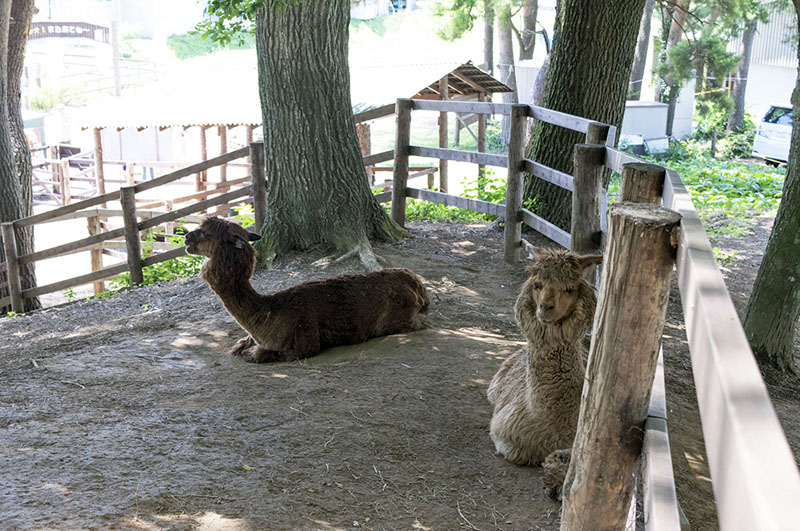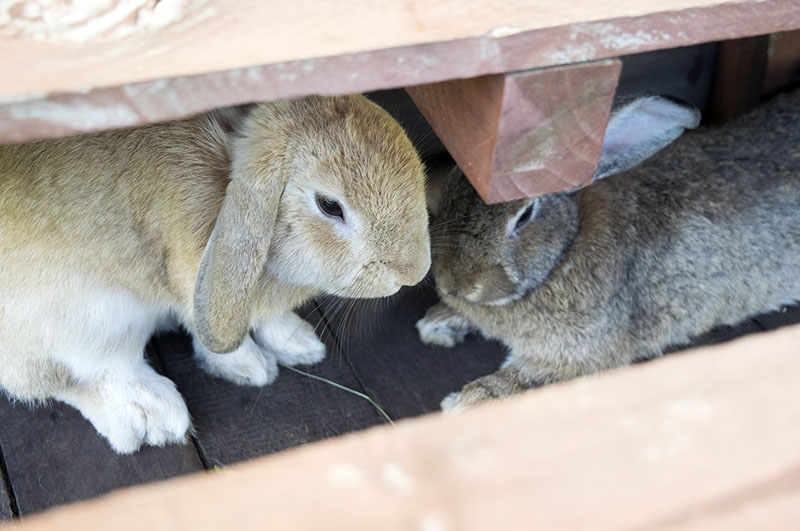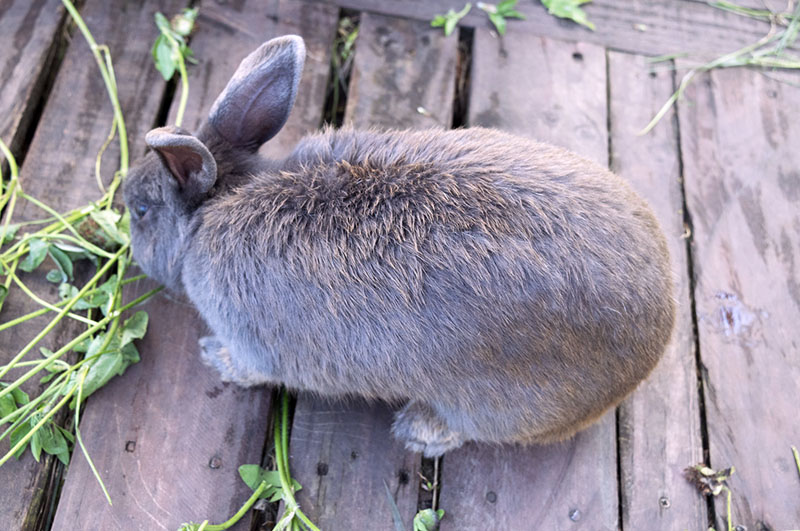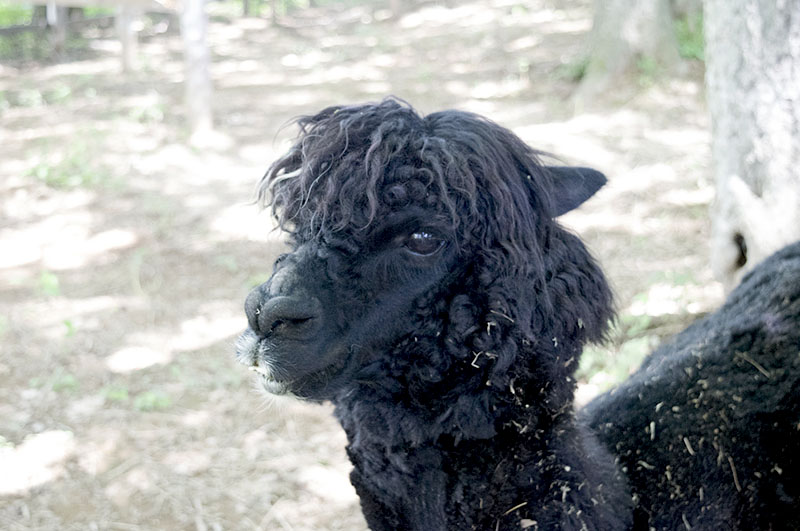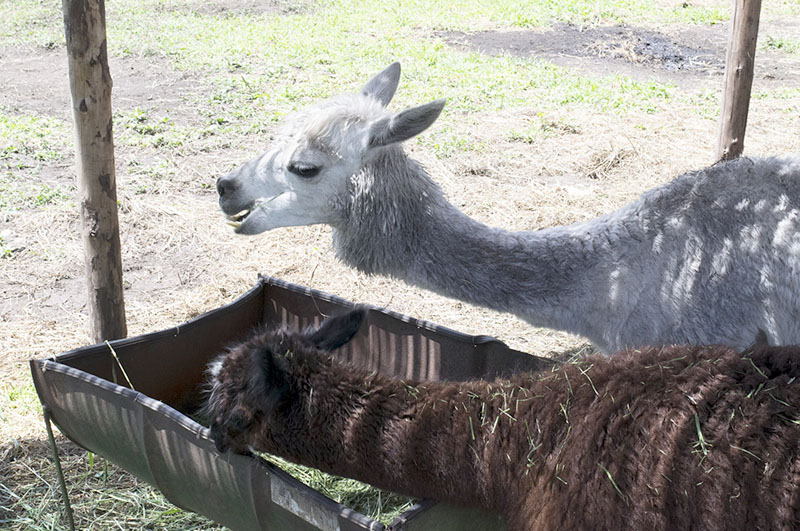 Yatsugatake Alpaca Bokujo
0266-75-2554
Nagano / Animal park
Open 10am-4pm. Closed Tuesdays.
Free entrance to the farm; 300 yen for adults to enter the Wakuwaku Hiroba with alpacas and rabbits; 300 yen to enter the Petting Space.
Average visit time: 30-60 minutes
Suwa-gun, Nagano Prefecture, Fujimi Ochiai 13505-1.
Ten minutes by car from Fujimi station (JR Chuo line); 5 minutes by car from Suwa Minami Interchange on the Chuo Expressway, two hours from Tokyo.