Nekobukuro
: Tokyo Ikebukuro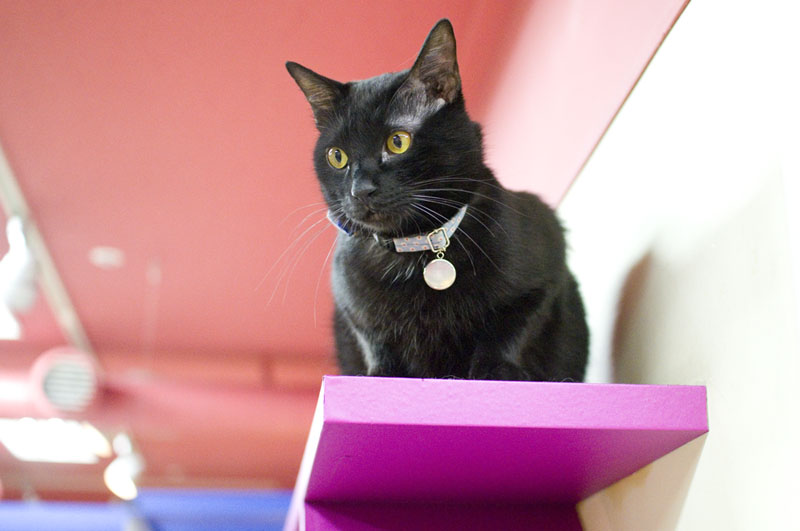 While it's not strictly a cat cafe, Cat's House Nekobukuro on the eighth floor of Tokyu Hands in Ikebukuro is the oldest cat petting zoo in town. It's been open since 2000 and draws a crowd of tourists and regulars with its reasonable price, Peewee's Playhouse design and plentiful cats.

The theme seems to be a surreal mix of cats, trains and kindergarten. You enter through the left-hand door into a fake train station with a parked train carriage full of sleeping cats. There are two other rooms decorated with overhead walkways for cats, toy cases mounted perpendicularly on walls, and a few wooden chairs for tired visitors.

There are about forty different cats on call at the park, and typically about twelve to fifteen cats on duty at any particular time. While a few were curled up in baskets asleep, many were actively trotting around the walkways above our heads, or darting through secret cat doors in the walls.

All your favorite breeds are represented, including American Shorthair, Maine Coon, Scottish Fold, Munchkin, American Curl, Bengal and Ragdoll.

After you've paid your entry fee there's no time limit other than your own bladder (there's no bathroom inside the facility, and no reentry). The usual cat cafe rules apply - disinfect your hands upon entering and leaving the room, don't wake sleeping cats, and don't chase cats around.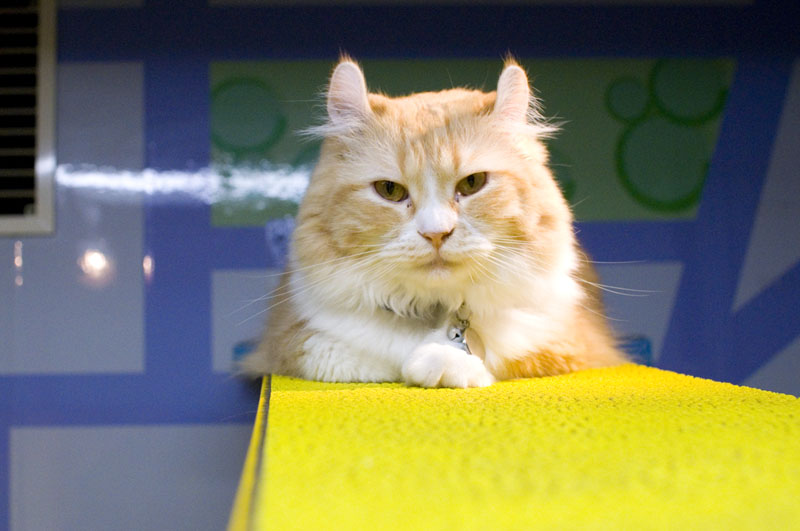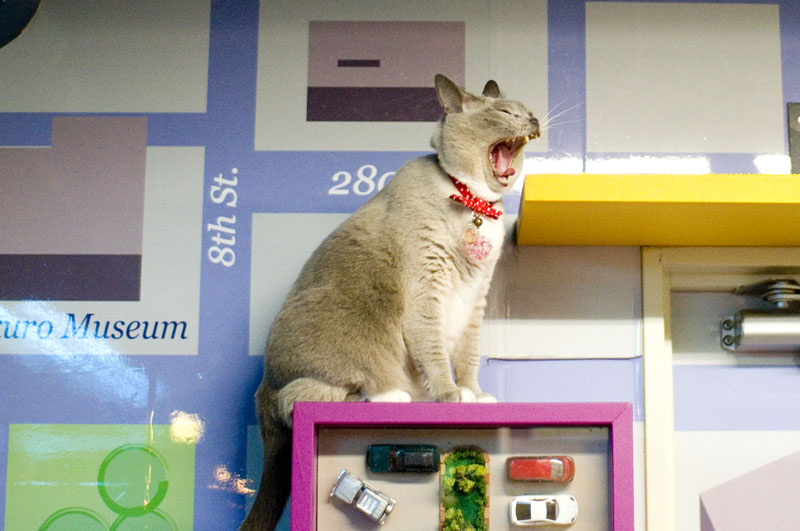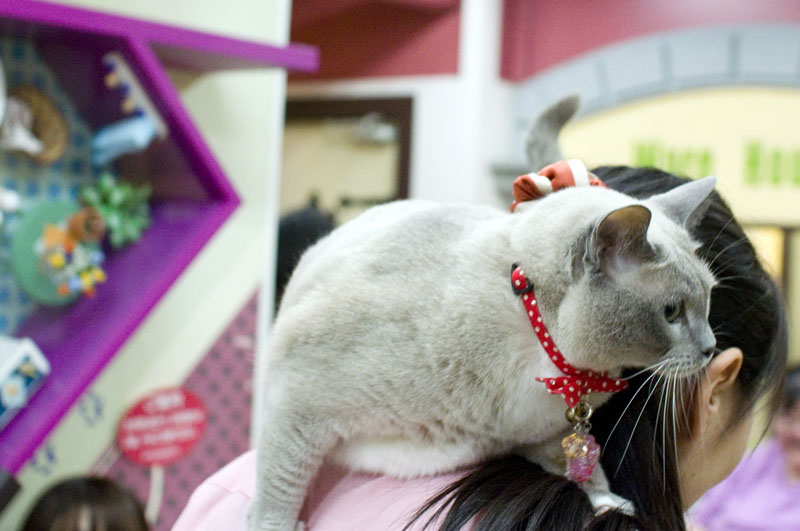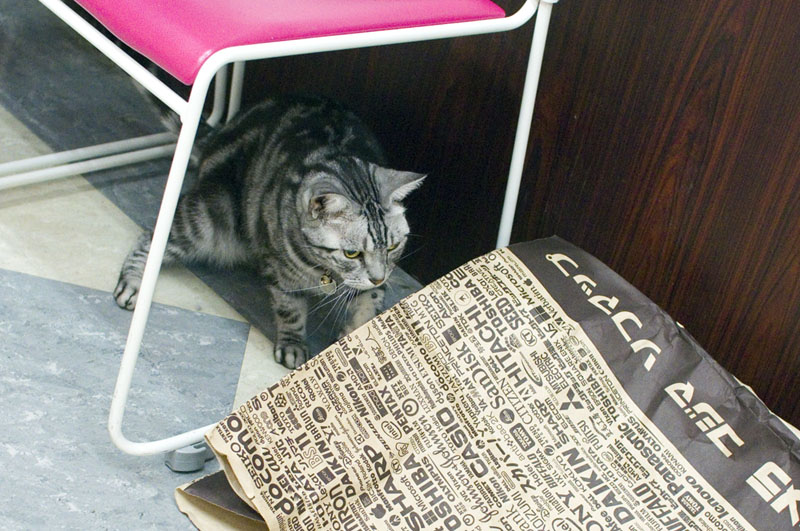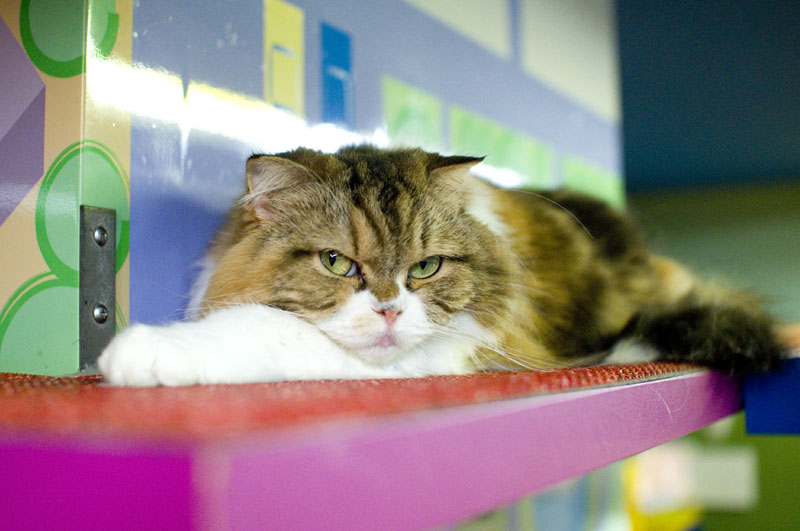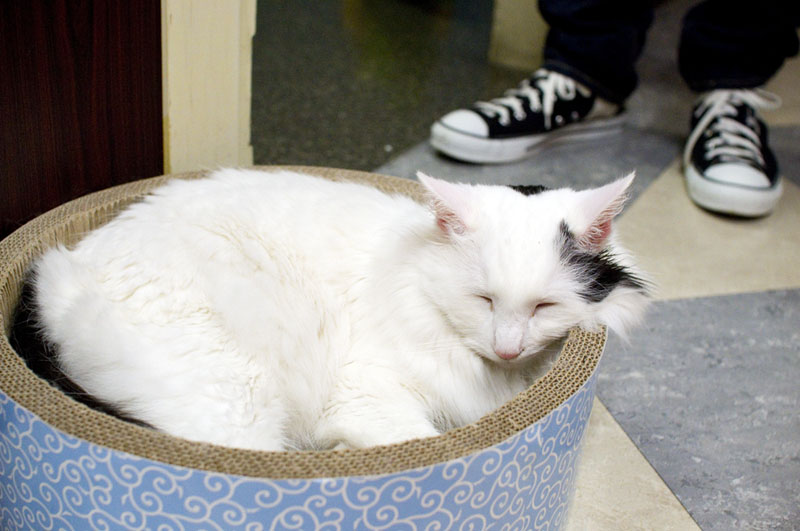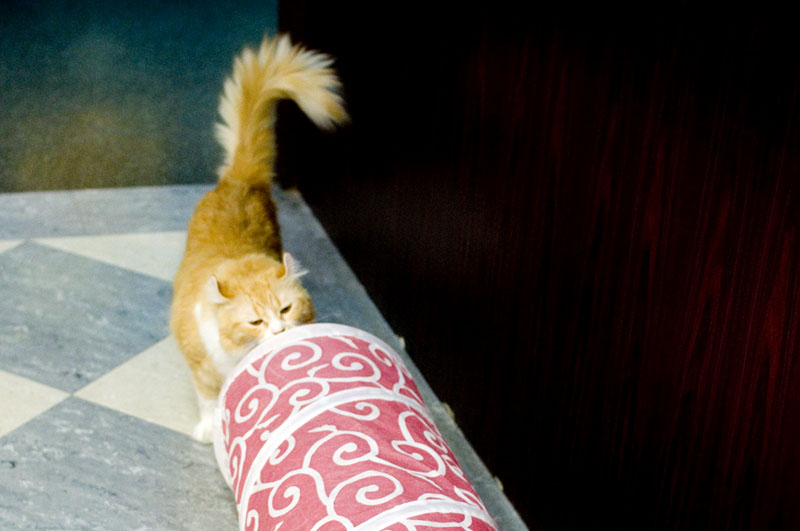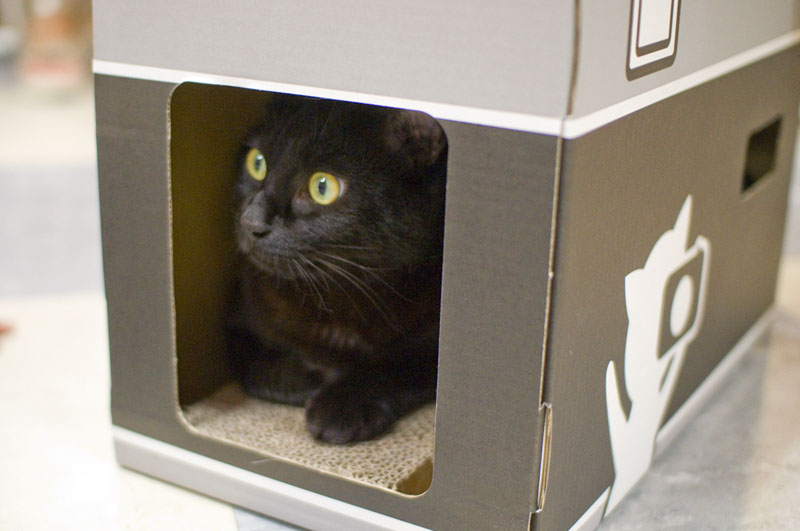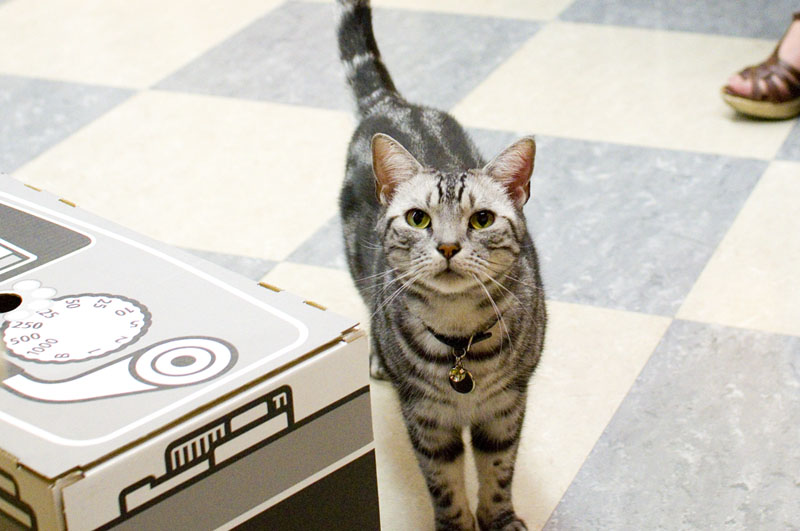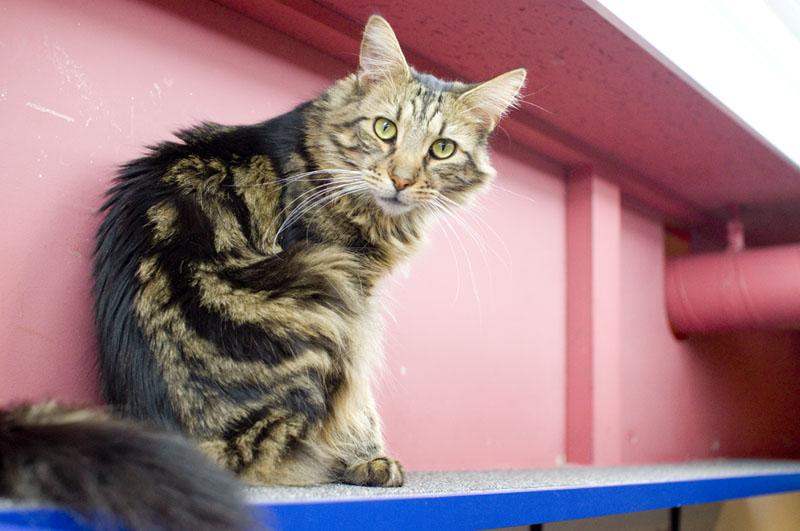 Tokyo Ikebukuro / Cat cafe
Open 10am-8pm daily.
Entrance fee is Y600 for adults; no time limit, no re-entry.
Average visit time: 20-40 minutes
Toshima-ku, Higashi-Ikebukuro 1-28-10, Tokyu Hands 8F.
7 minutes from Ikebukuro station, east exit (JR, other lines)