A nice contrast to the sleepy atmosphere of your typical cat cafe, Miacis was positively frenetic with activity during our evening visit, with cats running amok and chasing one another across the length of the spacious playroom. When we entered we were asked to tread carefully as there might be kittens underfoot, and we counted at least five kittens among the resident population of twenty, all of them quite frisky.

One of the most popular furnishings is a nylon-clad Y-shaped tunnel structure which cats enjoy alternately crawling through and pouncing on after running the length of the room. Perhaps because of all this vigorous activity, the cats here seem friendlier and more outgoing than average, some of them spontaneously approaching visitors rather than waiting passively.

Open since early 2015, Miacis is large and comfortably furnished, set up like a huge living room. The shop is up on the second floor, with floor-to-ceiling windows offering a nice view out over Motomachi's main shopping arcade.

Vintage jazz plays on the soundtrack, and the rules here are more relaxed than usual - for example you can pick up the cats and hold them if you do so gently. Coffee and other drinks are available but optional.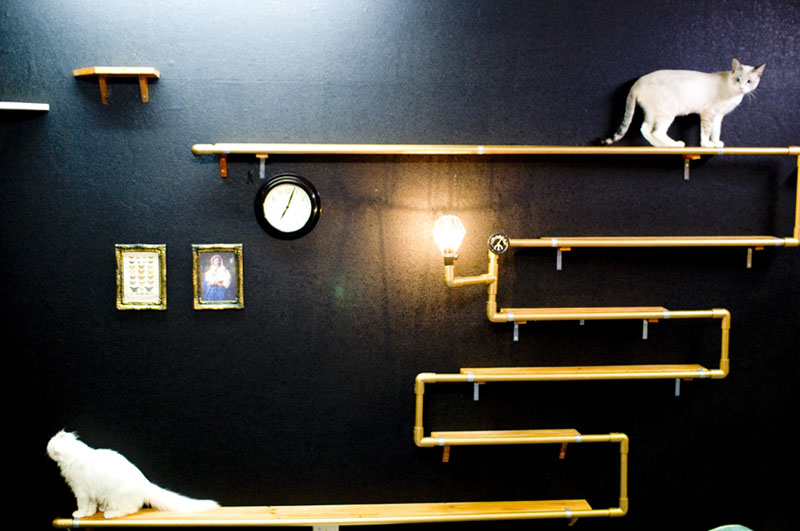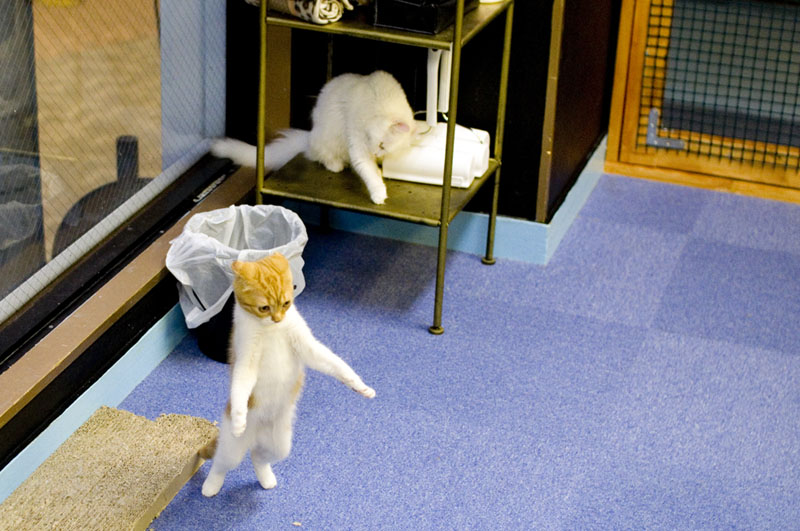 Kobe Motomachi / Cat cafe
Open 10am-9pm (last entry 8pm). Closed Mondays, Tuesdays.
Cover charge is Y1000 for the first hour on weekdays, Y1200 on weekends.
Average visit time: 60 minutes
Motomachi-dori 5-4-8, Sanki Bldg 202.