Machineko
: Tokyo Iwamotocho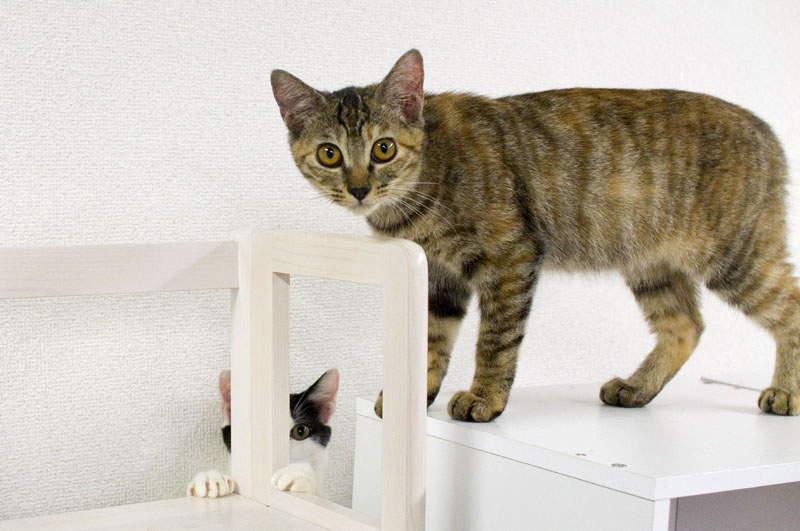 The setup at this rescue-cat cafe is quite minimal - a few perches and climbing trees, some lockers and vending machines and a few seats for visitors, a handful of cat-themed magazines and just a few cat toys. There's a radio playing in one corner.

Most important though, they do have a lot of cats - some two dozen when we visited, including several kittens - and the atmosphere was more lively than expected, with lots of dramatic chases and thrilling acrobatic performances.

The cafe is a bit off the beaten track, so you may find a higher cat-to-human ratio than at other more centrally located cafes. It's located right above Iwamotocho station on the Toei Shinjuku line, and close to Akihabara station on the Hibiya line.
Tokyo Iwamotocho / Cat cafe
Open 2-8pm (Sat, Sun noon-8). Closed Tuesdays, Fridays.
Cover charge is Y1000 for the first hour
Average visit time: 60 minutes
Kanda Sudacho 2-8-4, Dai-ni Kanda Sudacho Bldg 5F.
10 seconds from Iwamotocho station (Toei Shinjuku line); 5 minutes from Akihabara (Hibiya line); 10 minutes from Kanda station (JR)