Mocha (Ikebukuro West)
: Tokyo Ikebukuro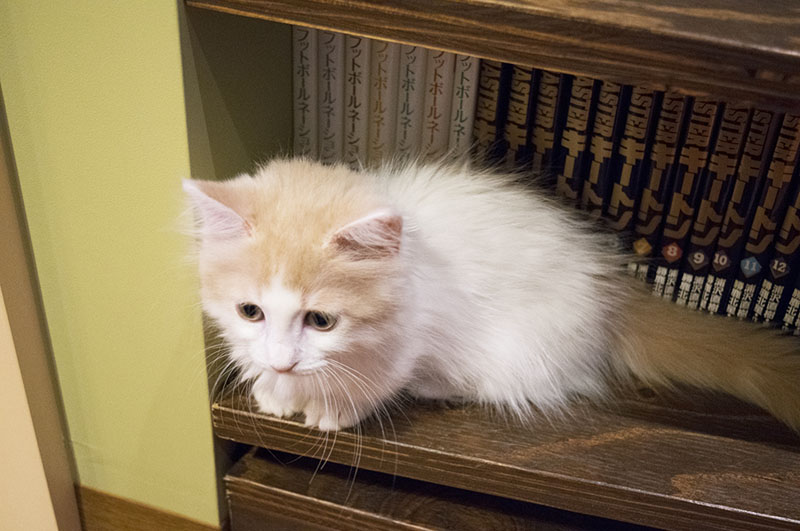 Located overlooking West Ikebukuro Gate Park, this cat cafe is a little oasis of relaxation in the heart of the city. As soon as you climb the stairs to the third floor and enter the cafe, the warm natural wood decor and cool instrumental jazz soundtrack take you far away from the grit of Ikebukuro.

Open since February 2015, the space has that brand-new feeling and young enthusiastic staff who want to keep it that way. On our visit, they were using sticky rollers to pick up cat hairs from the carpet around us. The main room has a circle of seating around a central angular wooden tree, and there is a separate manga library with over 1,000 volumes and a comfy lounge near the window where you can stretch out.

There are a dozen cats in residence, and even during the usual mid-afternoon snooze time, many were awake and playful. The three tiny kittens were the most energetic, jumping on each other, getting tangled up in ribbons, and suddenly scooting off back into their lair - the tiny manga library.

The cat breeds include Maine Coon, American Shorthair, Munchkin, Scottish Fold, Persian and Ragdoll. Feeding times are 10:30am and 7:30pm (which is also the last entrance time).

The price is calculated at Y200 per ten-minute increment, and an additional Y350 gets you free drinks from the vending machine. Cat treats are available for a rather pricey Y500.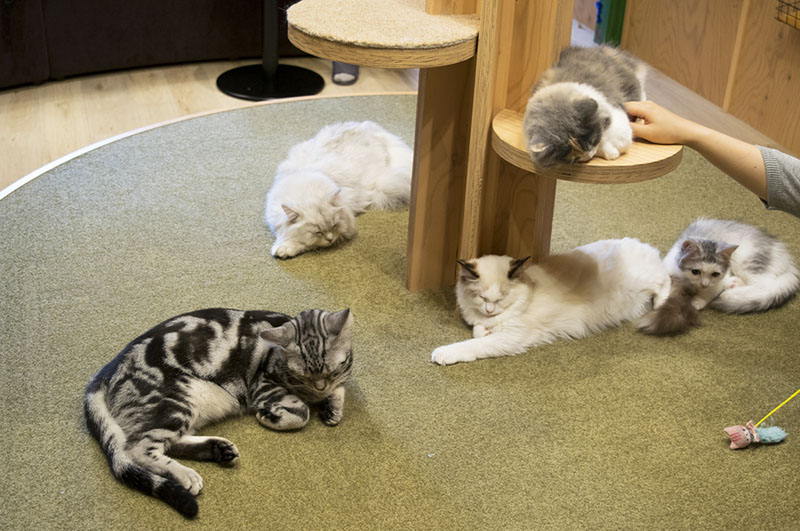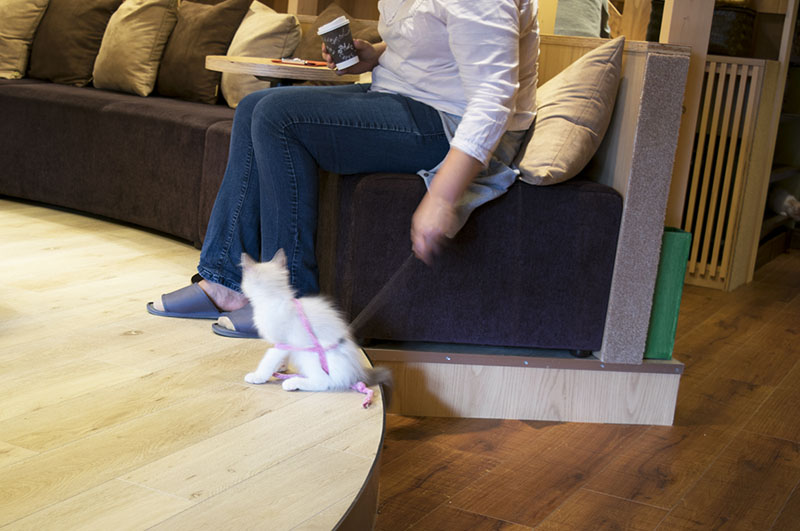 Mocha (Ikebukuro West)
03-5927-8828
Tokyo Ikebukuro / Cat cafe
Open 10am-8pm (last entry 7:30pm) daily.
Cover charge is Y200 for 10 minutes
Average visit time: 20-60 minutes
Toshima-ku, Nishi-Ikebukuro 1-15-6, 3F.