Cloud Nine
: Osaka Shin-Osaka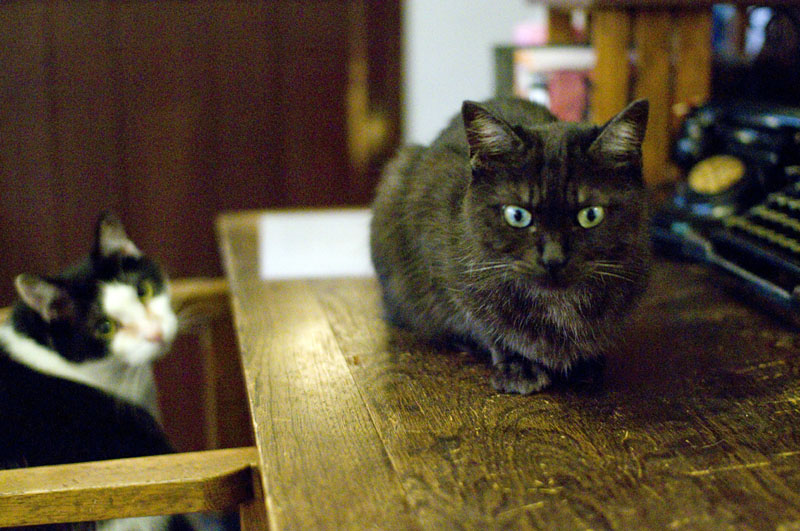 Founded in 2007, Catteria Cloud Nine is a small suburban neighborhood restaurant with an attached lounge area where you'll find a few cats prowling around and several more sleeping. There aren't any cat-cafe rules here - no taking off your shoes or sterilizing your hands - just come on in (don't let the cats out), grab a seat and have a drink.

The cat zone spreads over two floors, connected by a narrow staircase. Both levels are filled with antique furnishings, with a couple of tables and easy chairs upstairs if you want to read a book and drink coffee, and eight seats downstairs. Quiet vocal jazz plays in the background. The cover charge is relatively cheap - our Y1000 included a beer, and it's cheaper if you just want a soft drink. There's a full food menu as well.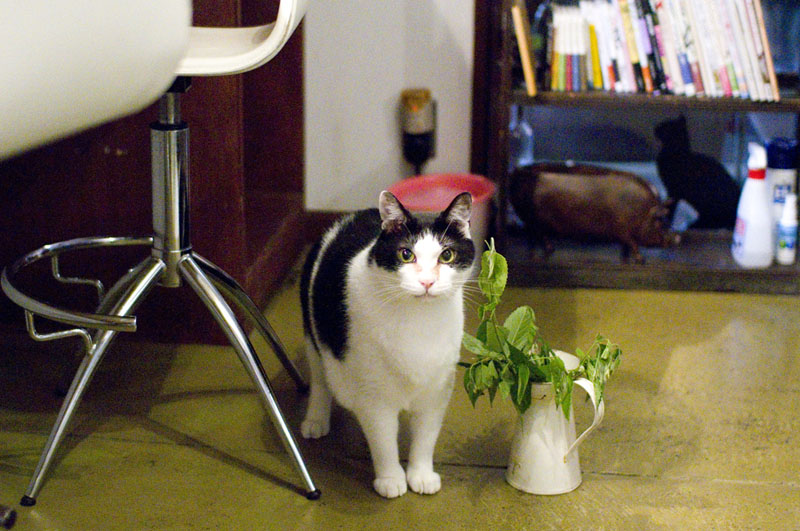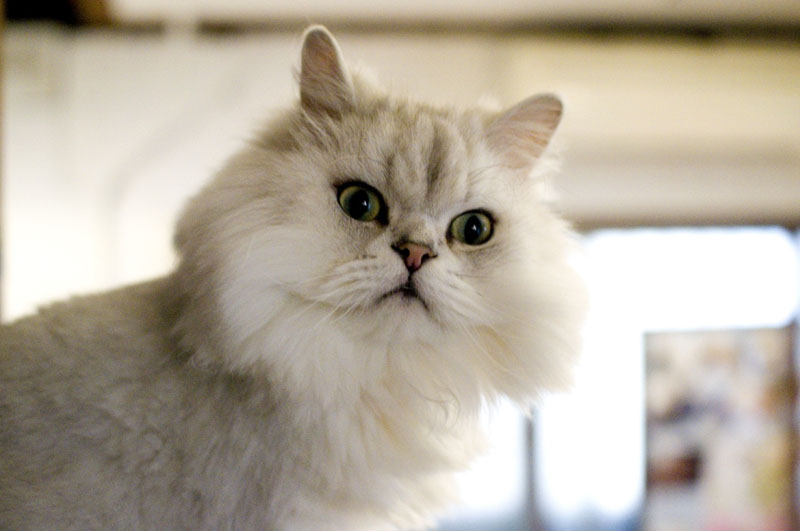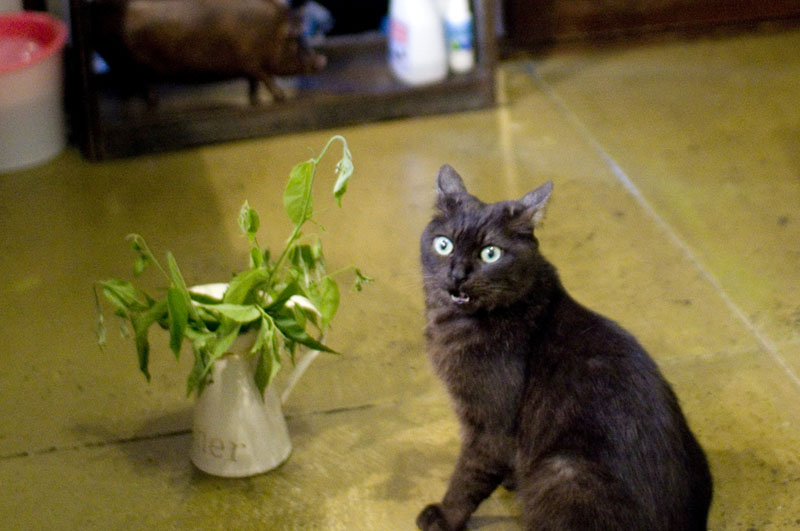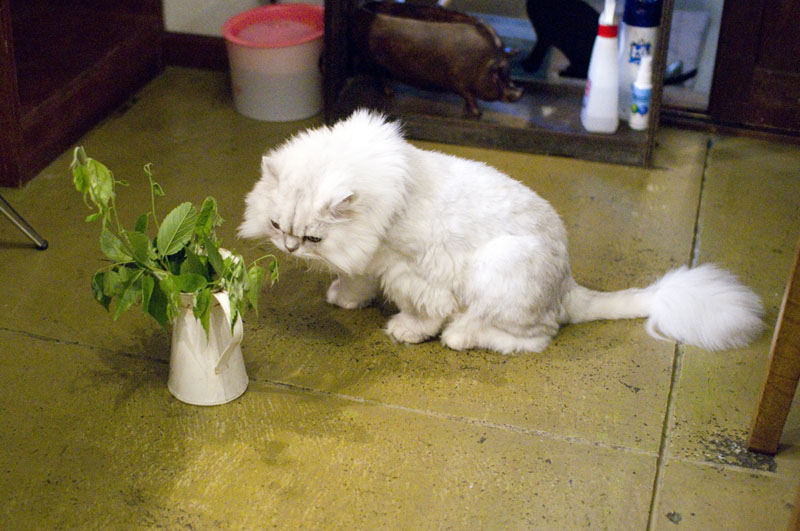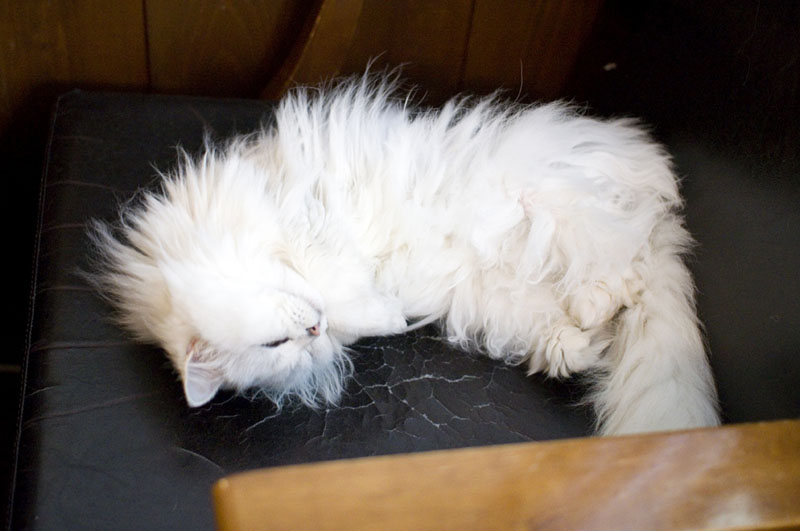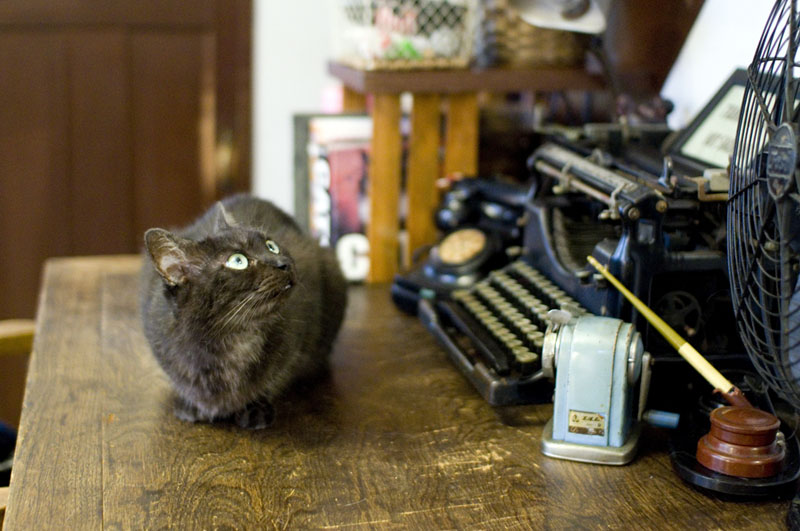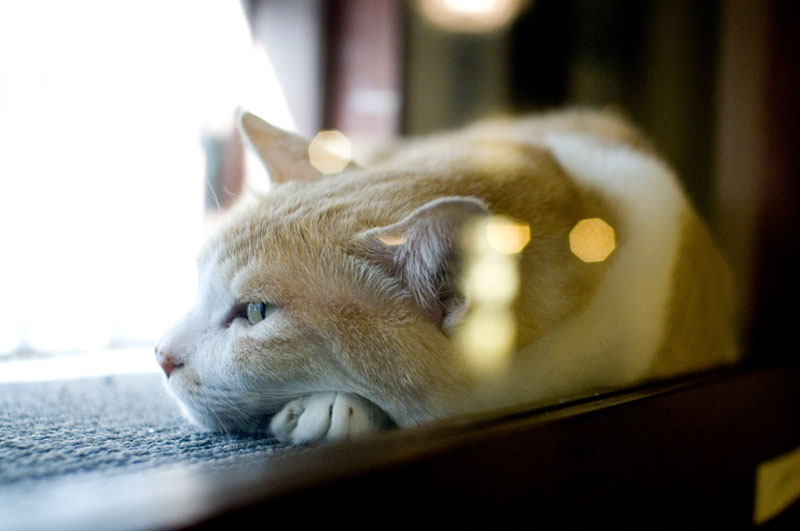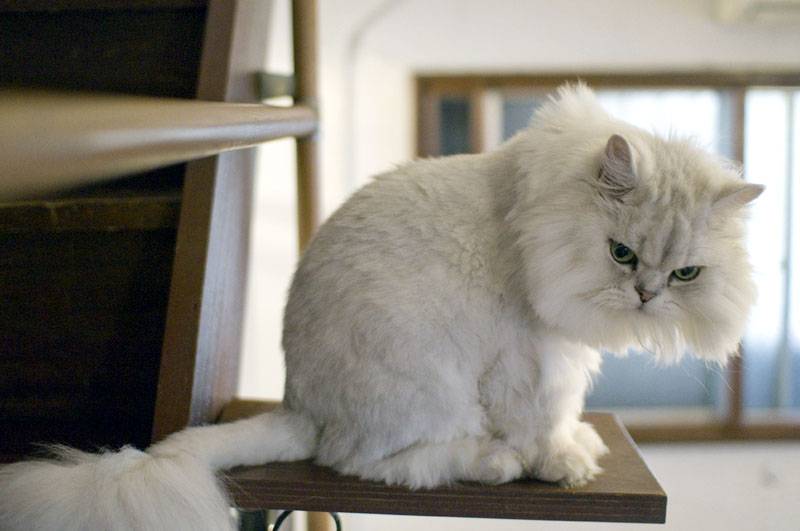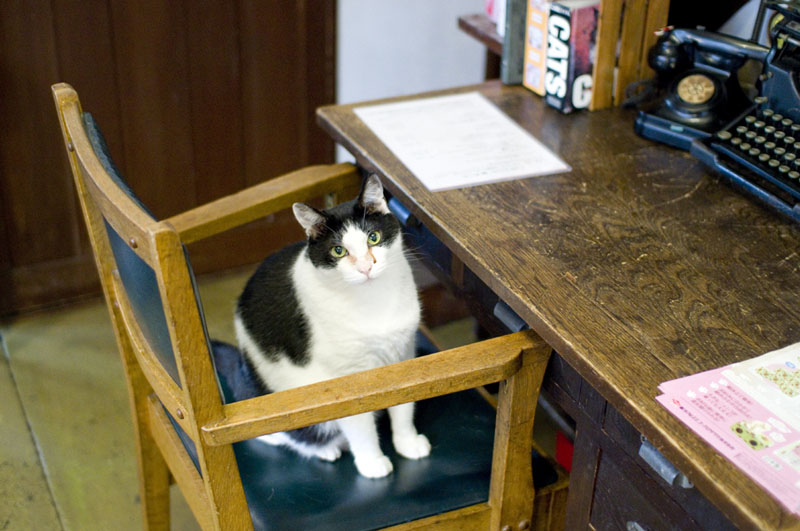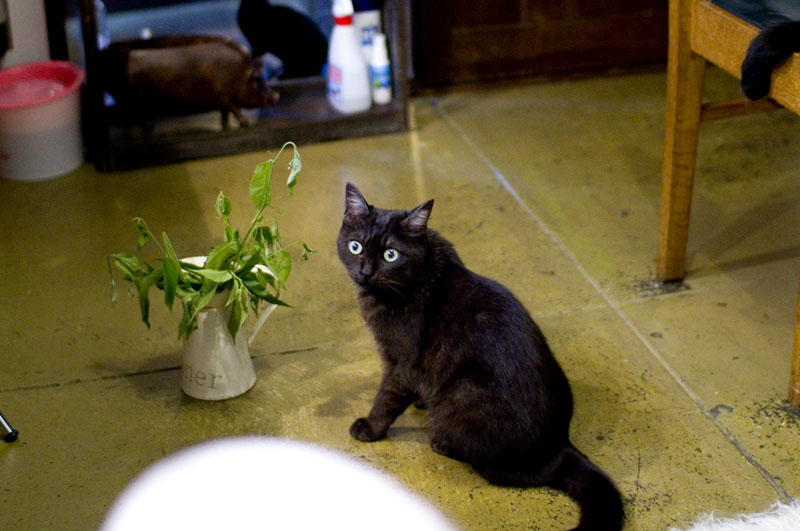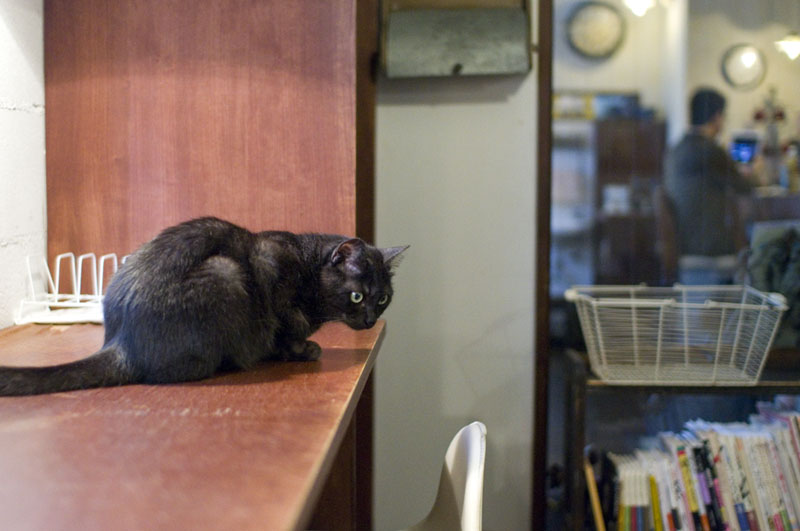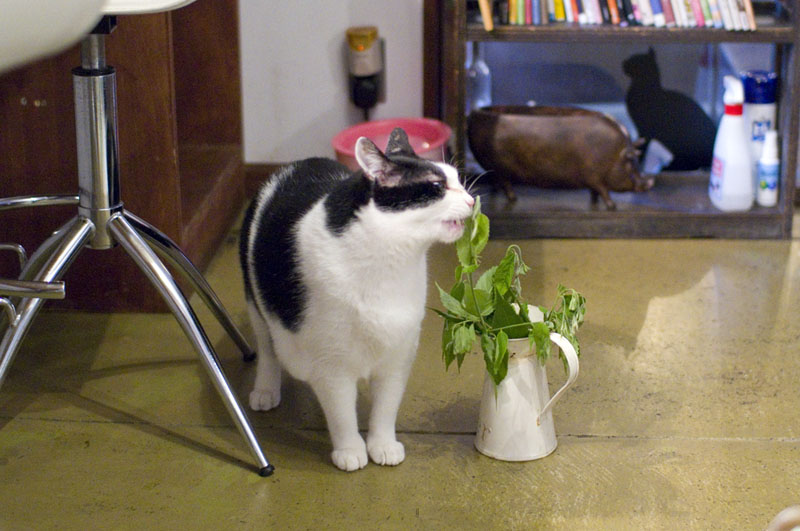 Osaka Shin-Osaka / Cat cafe
Open noon-8pm (Fri, Sat -9pm, Sun 3-8pm). Closed Mondays, 3rd Sunday.
Average visit time: 60 minutes
Yodogawa-ku, Osaka, Higashi-Mikuni 1-25-10.
one minute from Higashimikuni station (Midosuji subway line)