Shinimonogurui
: Tokyo Nippori
Give them thirty minutes and Y2600, and the staff of this tiny shop will produce a custom-made hanko seal for you, with your name and an illustration of a kitty cat, bunny rabbit or cartoon bear. There's a big selection of cute animals to choose from, along with portraits of historical figures and nature scenes. All the stamps have a built-in ink supply so there's no need for a separate inkpad, and you can choose from five different colors of ink, and six different colors for the hanko case.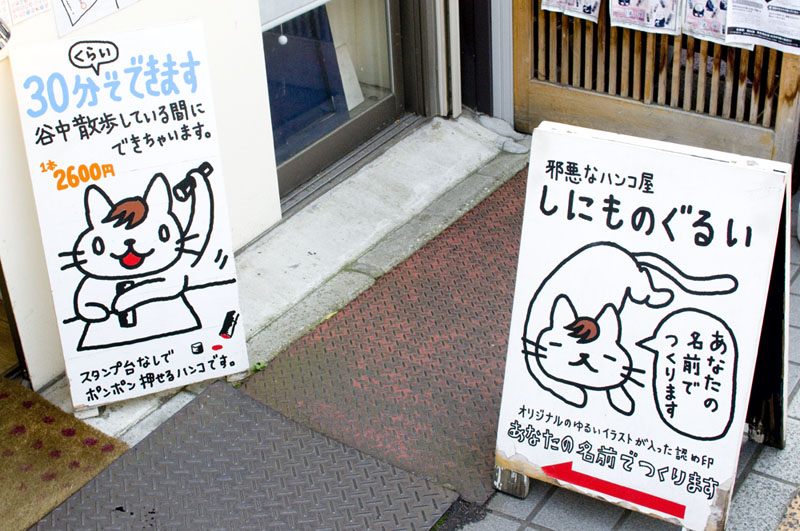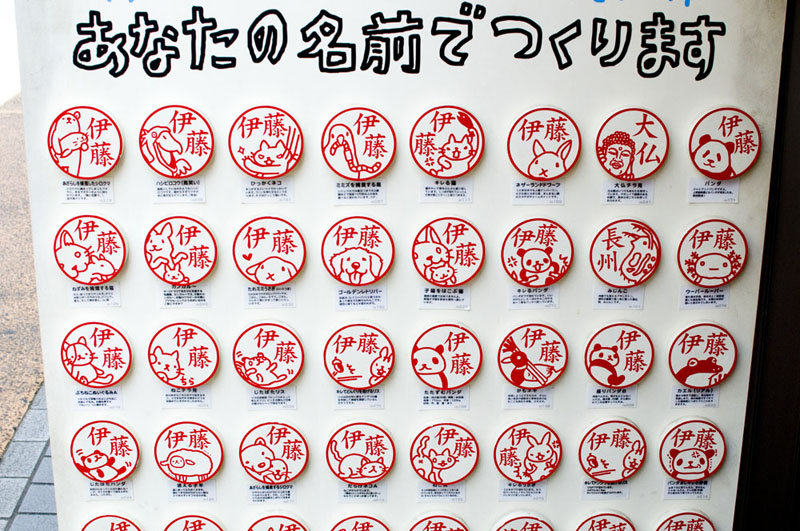 Shinimonogurui
03-6320-3997
Tokyo Nippori / Retail
Open noon-6pm daily.
Yanaka 3-11-15.