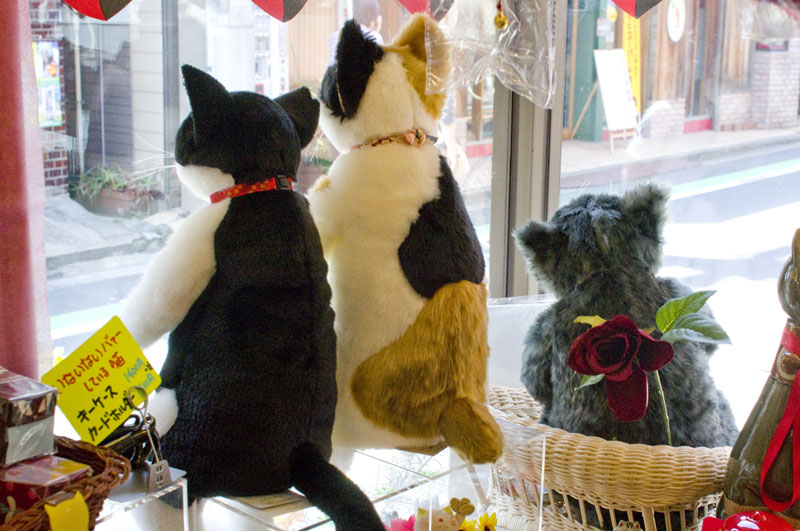 Something about the Yanaka-Nippori neighborhood attracts both stray cats and cat fans, so it's not that surprising to see several cat-themed novelty shops sprinkled along its back streets. Nora is one of the biggest and best stocked, selling everything from plush toys and tiny figures to bags and backpacks. Some unusal items include a line of women's dresses, numerous jigsaw puzzles, and cat-themed tea.
Tokyo Nippori / Retail
Open noon-5pm daily.
Yanaka 7-18-13.