Neco Sekai
: Tokyo Kichijoji
Located on the fourth floor of Coppice department store, "Cat World" sells both cat-themed gift items and actual products for cats - from organic cat food and kitty treats to environmentally friendly felt-covered catnip balls from Nepal. They also offer a few extravagantly priced kittens of exotic breed for sale.

Over on the cat-goods side of the shop are cat-shaped and cat-adorned clocks and wristwatches, teapots and teaspoons, handbags and stationery supplies. They also stock a selection of cat plush toys.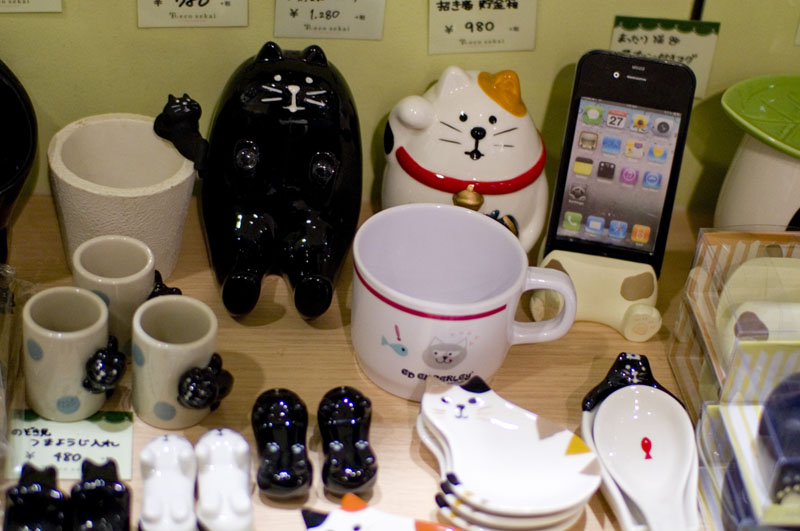 Tokyo Kichijoji / Retail
Open 10am-9pm daily.
Musashino-shi, Kichijoji Honcho 1-11-5, Coppice Kichijoji A-kan 4F.