Falconer's Cafe
: Tokyo Kichijoji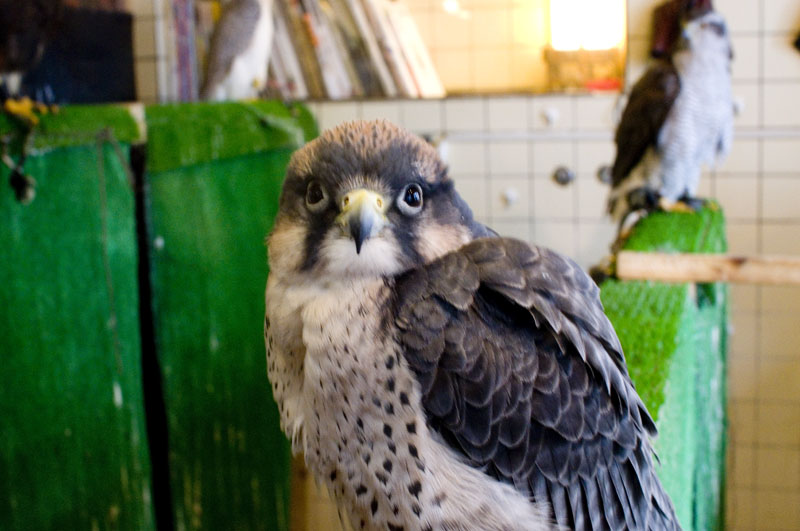 Located just down the block from the Ghibli Museum, this cafe features a large, tile-lined aviary space where you can observe the owner's flock of falcons, hawks and owls. The shop attracts a community of Tokyo bird-lovers, with some customers bringing their own birds along to socialize. The cafe's small food menu features curry rice and stir-fried ginger pork, or of course you can just have coffee.
Falconer's Cafe
0422-57-7762
Tokyo Kichijoji / Bird cafe
Open 1-7pm. Closed Mondays, Tuesdays.
Average visit time: 20-40 minutes
Mitaka-shi, Shimorenjaku 1-11-8.
Mitaka station