Cateriam
: Tokyo Shimo-Kitazawa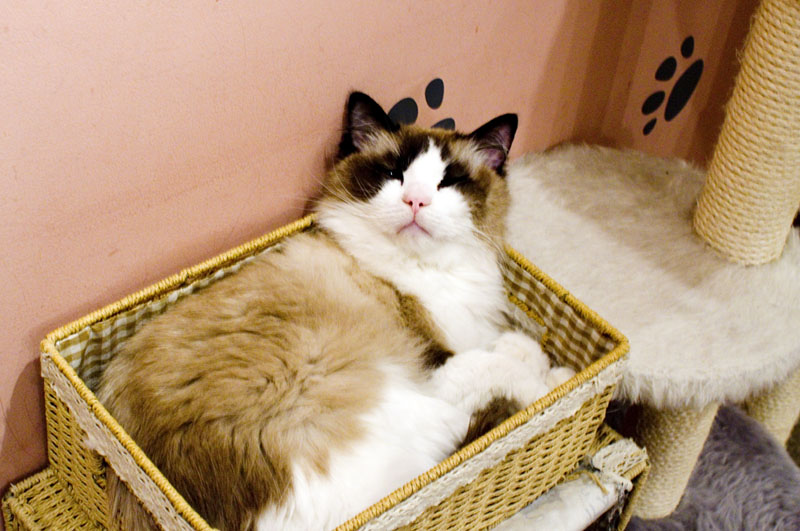 With its spacious, comfortable lounge area, Cateriam is a pleasant place to relax over tea and scones or a glass of wine. While there are only a few perches, the room is well furnished with cardboard boxes, baskets, and large nabe pots for the resident cats to curl up in. Most seating is on the floor (on cushions), with a large-size sofa in one corner.

When you enter you'll be asked how long you expect to stay - the basic pack is sixty minutes and includes a soft drink, although you can opt for a fifteen- or thirty-minute test pack if you just want to check out the place out quickly.

Although the space is relatively large there are only eleven resident cats - most of them sleeping at any given time - so cat interactions can be a bit limited during busy times such as weekends. The breeds here include American Shorthair, Chinchilla Persian, and Maine Coon.
Tokyo Shimo-Kitazawa / Cat cafe
Open 11am-9pm (Sat, Sun 10-9:30). Closed Mondays.
Y500 for first 30 minutes
Average visit time: 30-60 minutes
Kitazawa 2-26-6, Mont Blanc Bldg 2F.
30 seconds from Shimo-Kitazawa station (Inokashira, Odakyu lines)